Custom calligraphy fabric banner - Wedding backdrop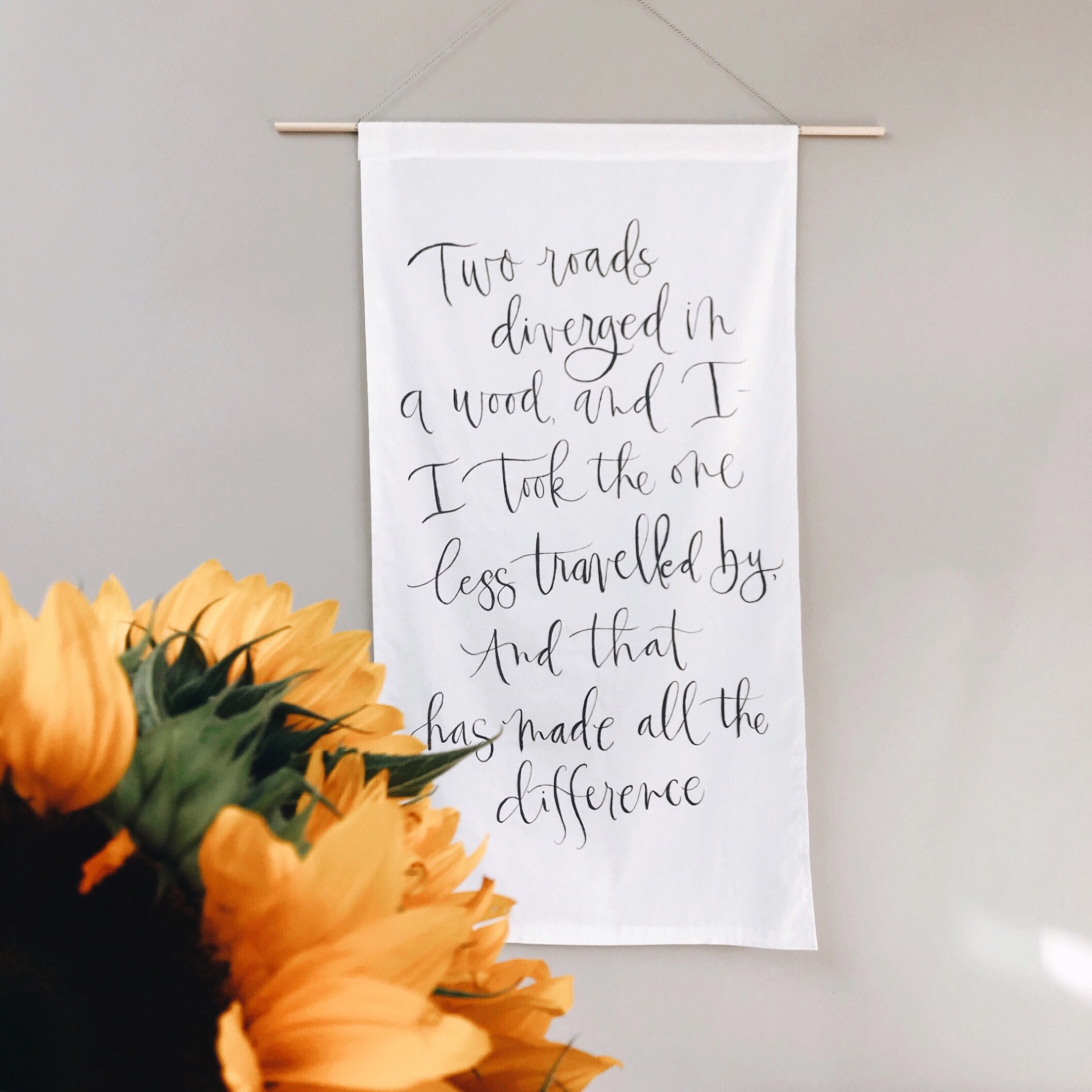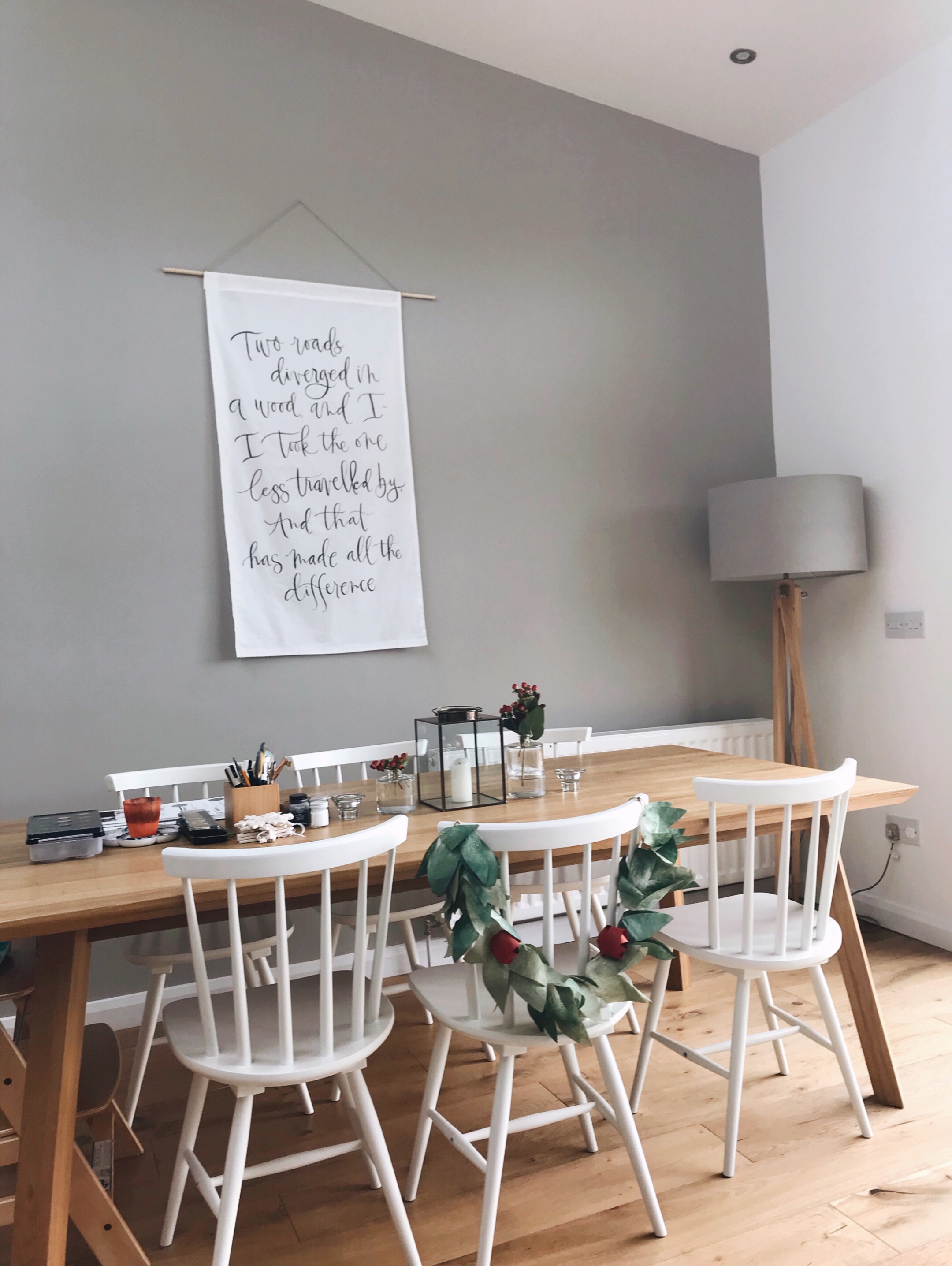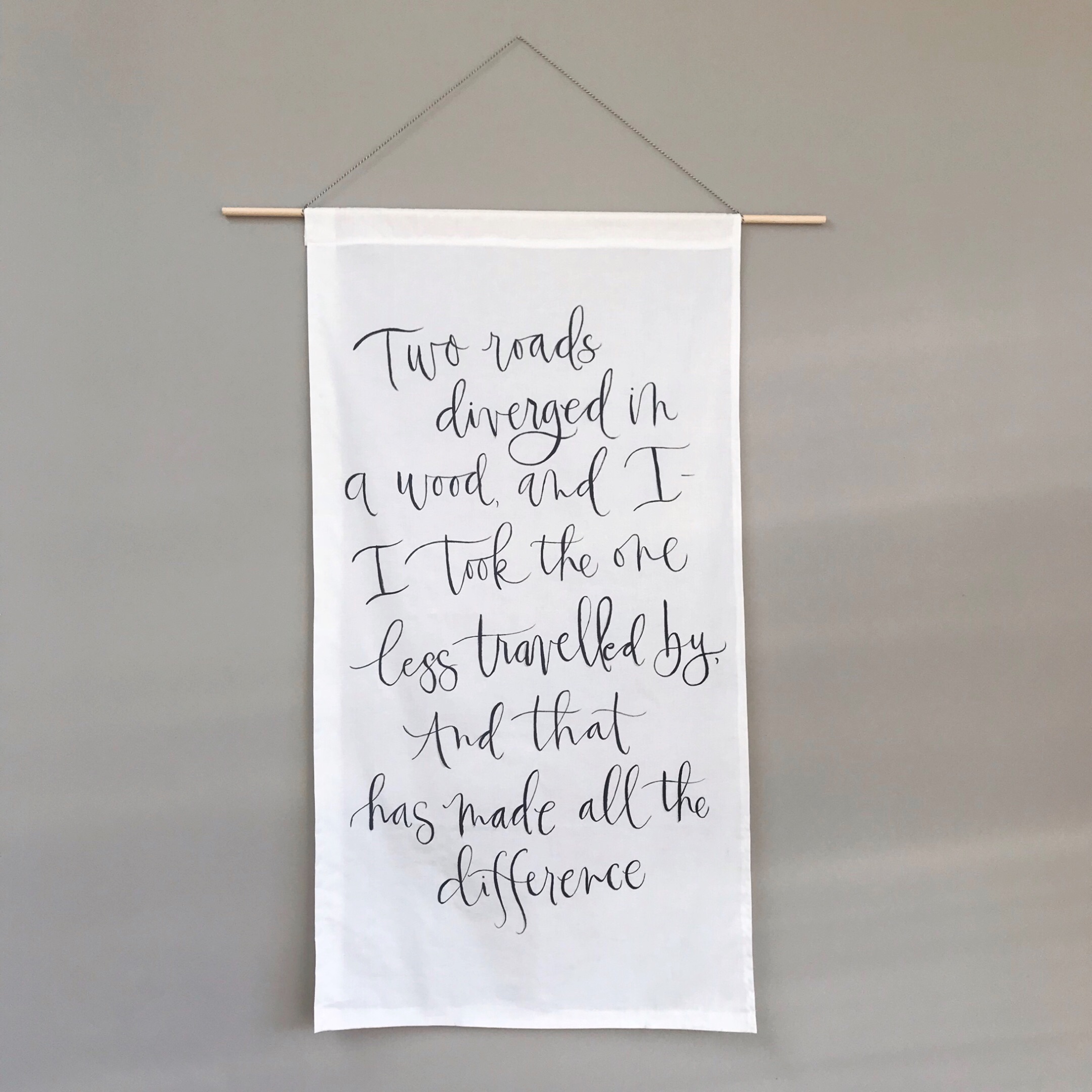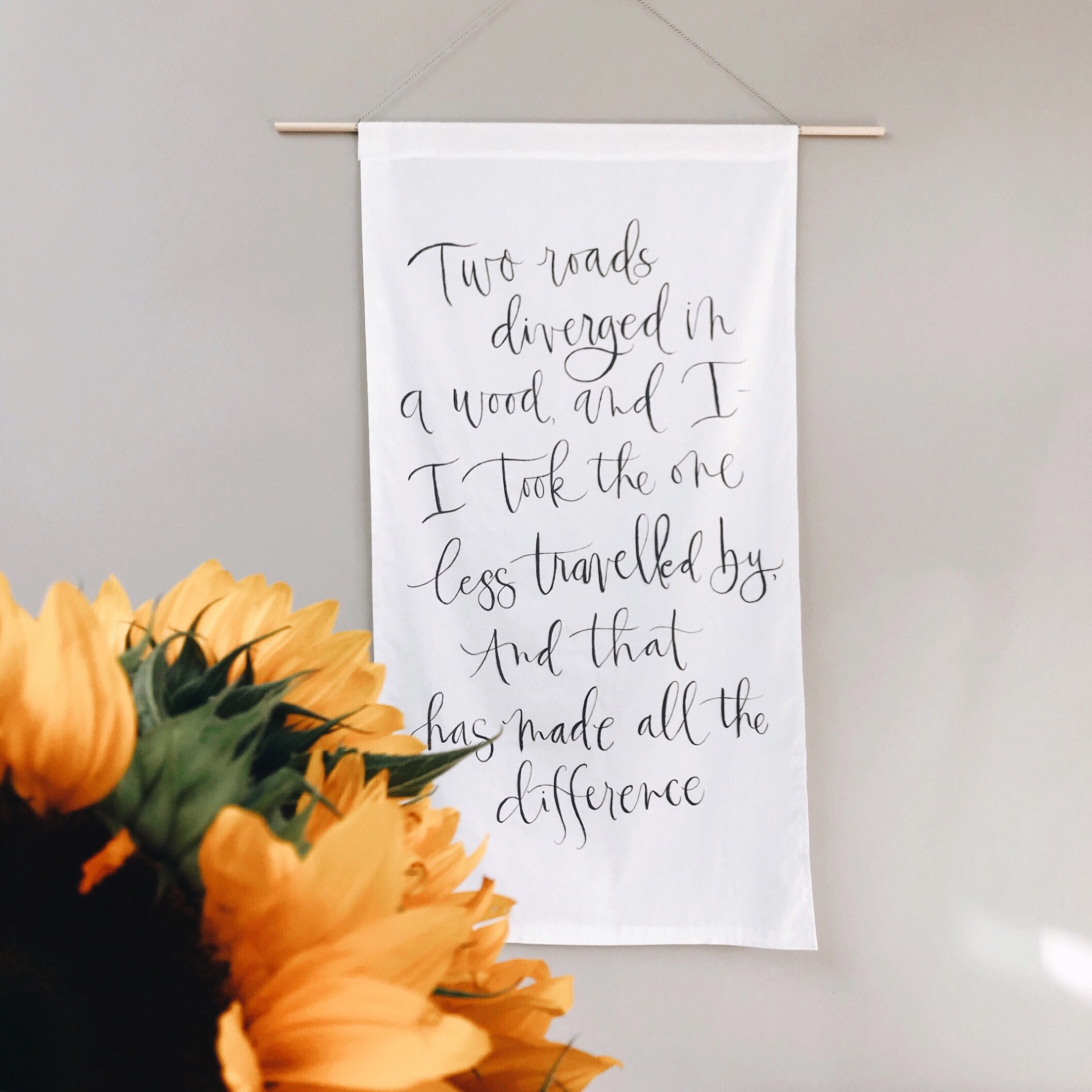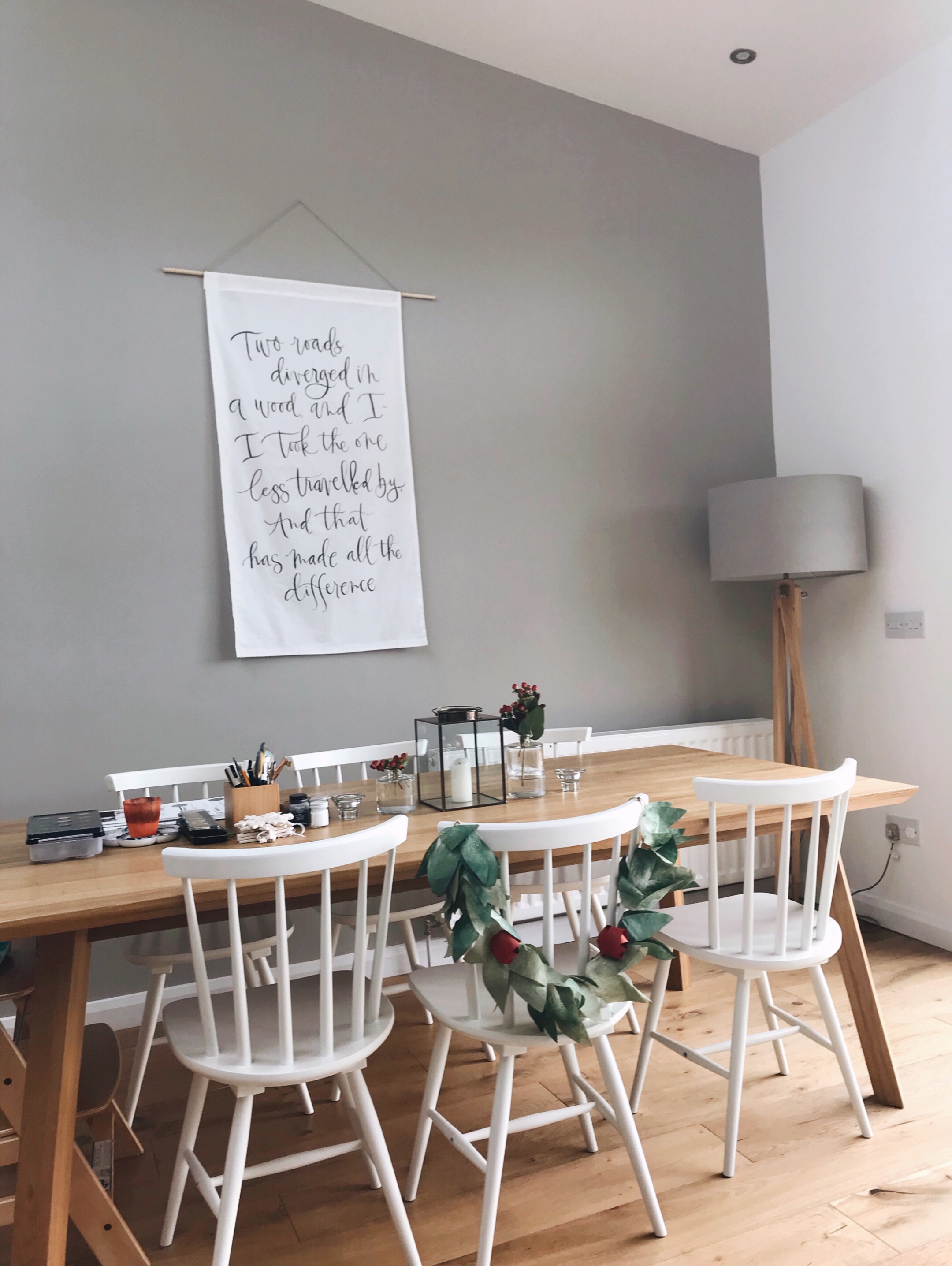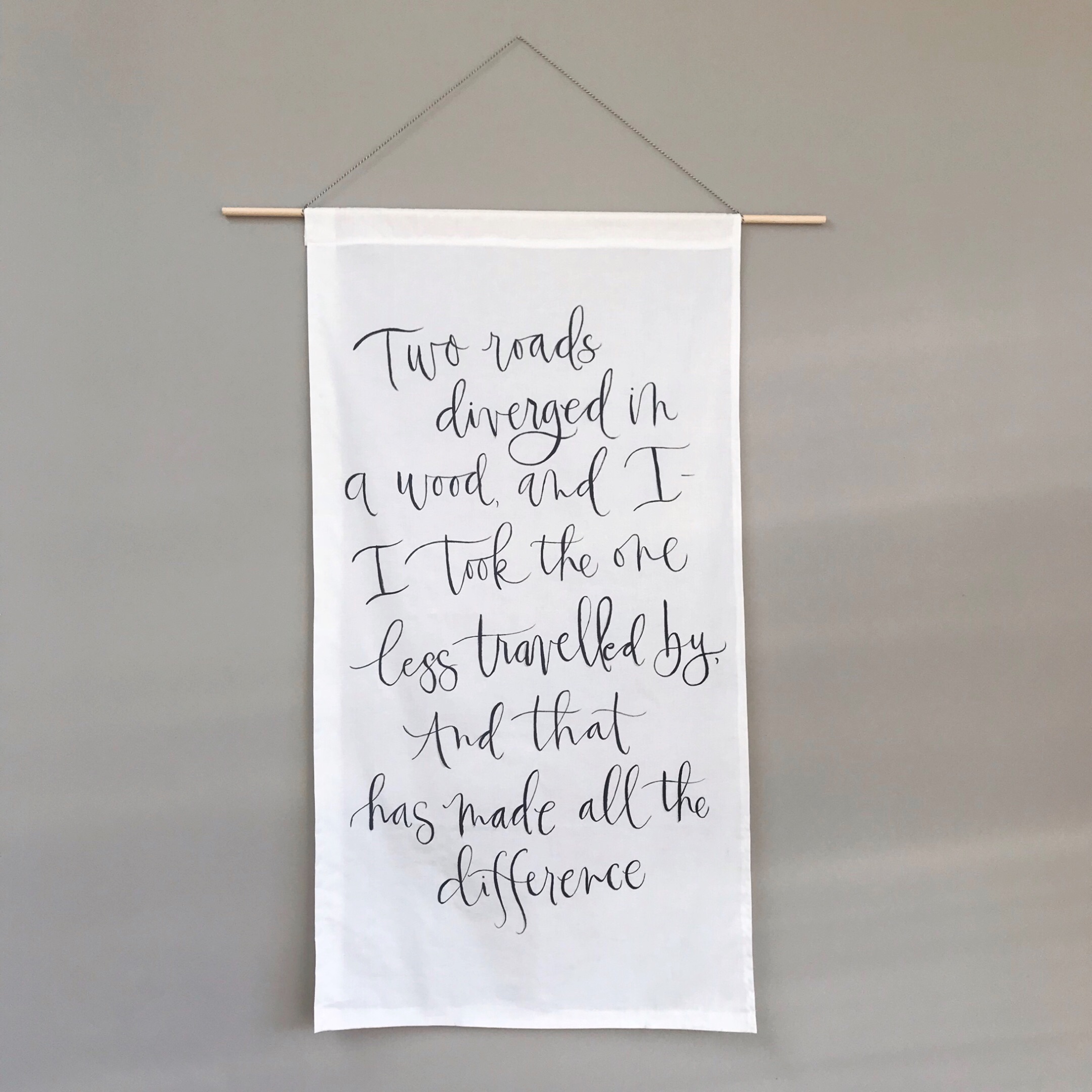 Custom calligraphy fabric banner - Wedding backdrop
This hand-painted custom cotton calligraphy banner acts as a perfect wedding backdrop or wall hanging for your home.
Add a rustic hand-lettered touch to your home or wedding
Please note the studio is currently closed for a holiday. Design and production of this item will start when I return on 22 July!
Each banner will be made to order with your choice of wording, painted directly onto the fabric by hand in my signature brush lettering style.
Fabric colour
Banners are available in unbleached or white 100% cotton fabric.
Unbleached cotton is a softer, more natural hue closer to an off-white or ivory.
White cotton is pure white. Pictured is the white cotton.
Ink colour
Options for black, grey or navy. If you are looking for a custom colour, leave me a note in the purchase order form and we can discuss options. Pictured is grey ink.
Dimensions
Fabric will be cut by hand and the finished banner will measure approximately 65cm (wide) x 120cm (long). If you are looking for a different size, contact me to discuss options.
Wording
Price is set by the number of words. Please include your wording in the purchase order form. If you are looking for more than 50 words, please contact me and I can provide a custom quote
Hemming
Banner edges can be a neat hemmed edge or left un-hemmed for a more rustic look. Please note dowel is not included.
Proofing and turnaround time
Once your order is received, I will send ONE complimentary PDF proof of the banner design to you for approval within 2-3 business days. Once the proof is approved, I will start production of the banner which will take approximately 2 weeks. If I don't hear back from you with proof approval within 5 business days of sending it to you, I will assume the proof is approved and will move ahead with production. After this point no changes will be possible.
Returns & exchanges
Please note that due to the custom nature of this product, once banner production begins, no returns or exchanges will be accepted.